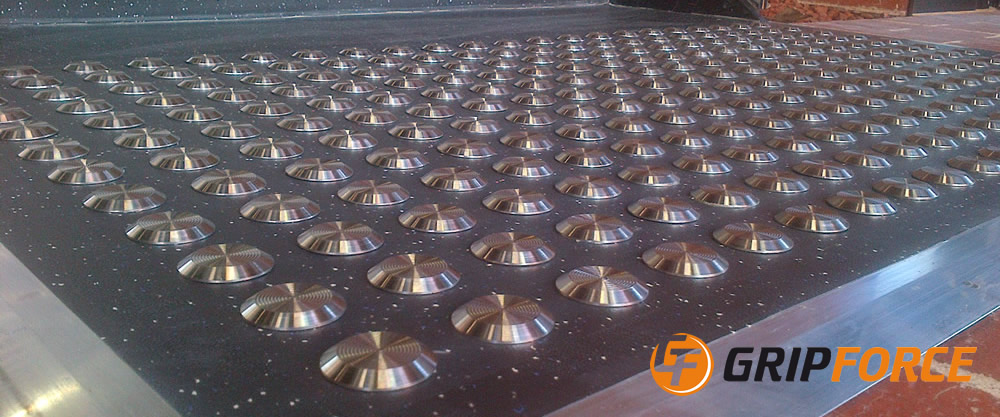 Welcome to Grip Force Australia
We are fast becoming one of South Australia's leading wholesalers and distributors of quality Safety Anti-Slip Floor and Stair products such as Tactile Indicators and Stair Nosings.
We have a large range of floor safety products for commercial, industrial and domestic applications.
We offer comprehensive quotes along with supply and full installation service.
We can also source products from numerous manufacturers from all over Australia.
We are strongly committed to providing prompt high quality service and products.  Our products and installations meet the Australian and New Zealand Standards, Building Code of Australia and The Disability Access Code.
Our aim is to add to our growing list of satisfied clients and continue to build strong relationships within the Construction, Hospitality, Aged and Disability Care Industries.
Examples of our clients are: Badge Construction, Area Construction, Australian Submarine Corporation, Defense SA, Urban Renewal Authority, Leveda Inc, Autism SA and many more.